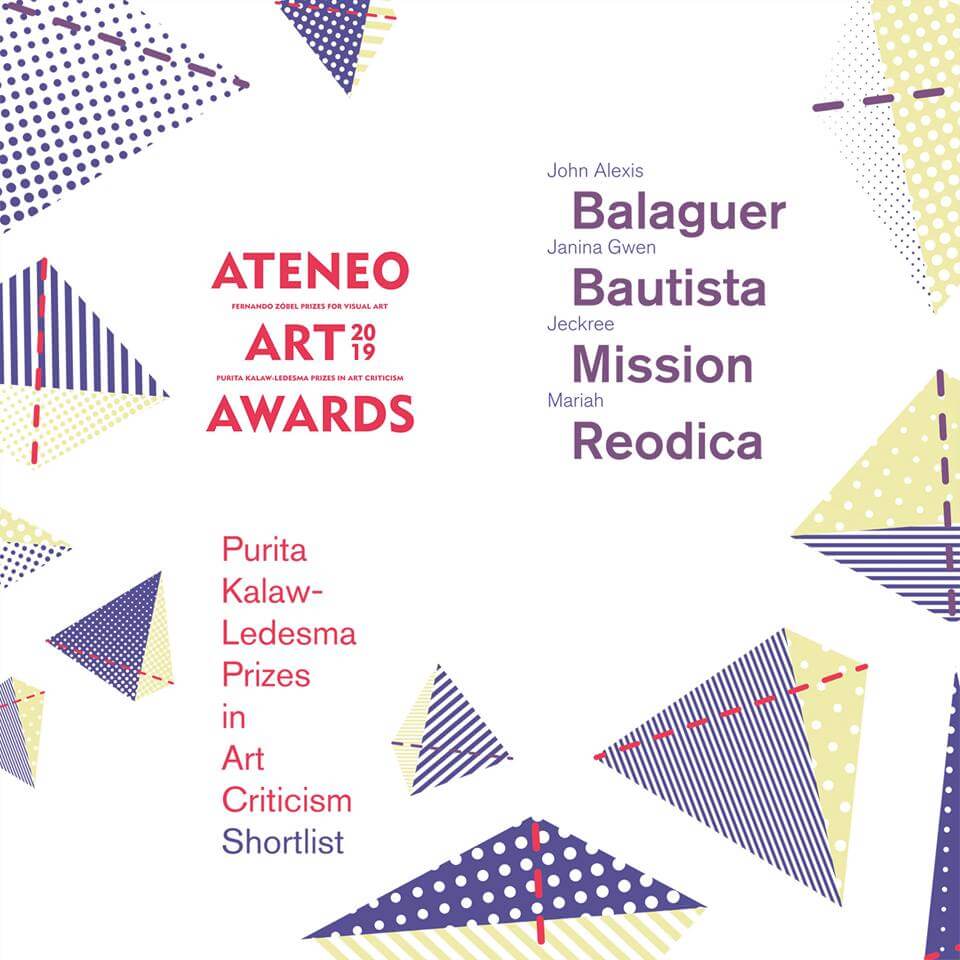 In line with the annual Purita Kalaw-Ledesma (PKL) Prizes for Art Criticism, the shortlisted writers were announced at the press luncheon last 17 July 2019 at the Grand Atrium, Shangri-La Plaza Mall. Artists who were shortlisted for the Fernando Zobel Prizes for Visual Art were announced in the same event in partnership with the Ateneo Art Gallery.
The following writers are included in the shortlist:
John Alexis Balaguer – Everywhere is Here: The Museum as Heterotopia in Mark Lewis Higgins' Gold in Our Veins (On Gold in our Veins: Mark Lewis Lim Higgins at the Ayala Museum)
Janina Gwen Bautista – "Nasaan ka na, Mara-bini?" Drawing Out Women and Comics Out of the Periphery (On Nasaan Ka Na, Mara-Bini? Francisco V Coching Centennial Exhibition at the Cultural Center of the Philippines)
Jeckree Mission – A Confrontation with Gendered Bodies in Southeast Asia (On Gendered Bodies in Southeast Asia at the Metropolitan Museum of Manila)
Mariah Reodica – Saltwater Trajectories: Bisan Tubig Di Magbalon, and Viva Excon as Cartographer (On Bisan Tubig Di Magbalon (Don't Even Bring Water) at Viva Excon Capiz 2018)
Winners of the PKL Prizes will be announced at the Awarding Ceremony on 18 August 2019, 4pm at the Suthira B. Zalamea Lobby, Arete, Ateneo de Manila University.
Images courtesy of the Ateneo Art Gallery.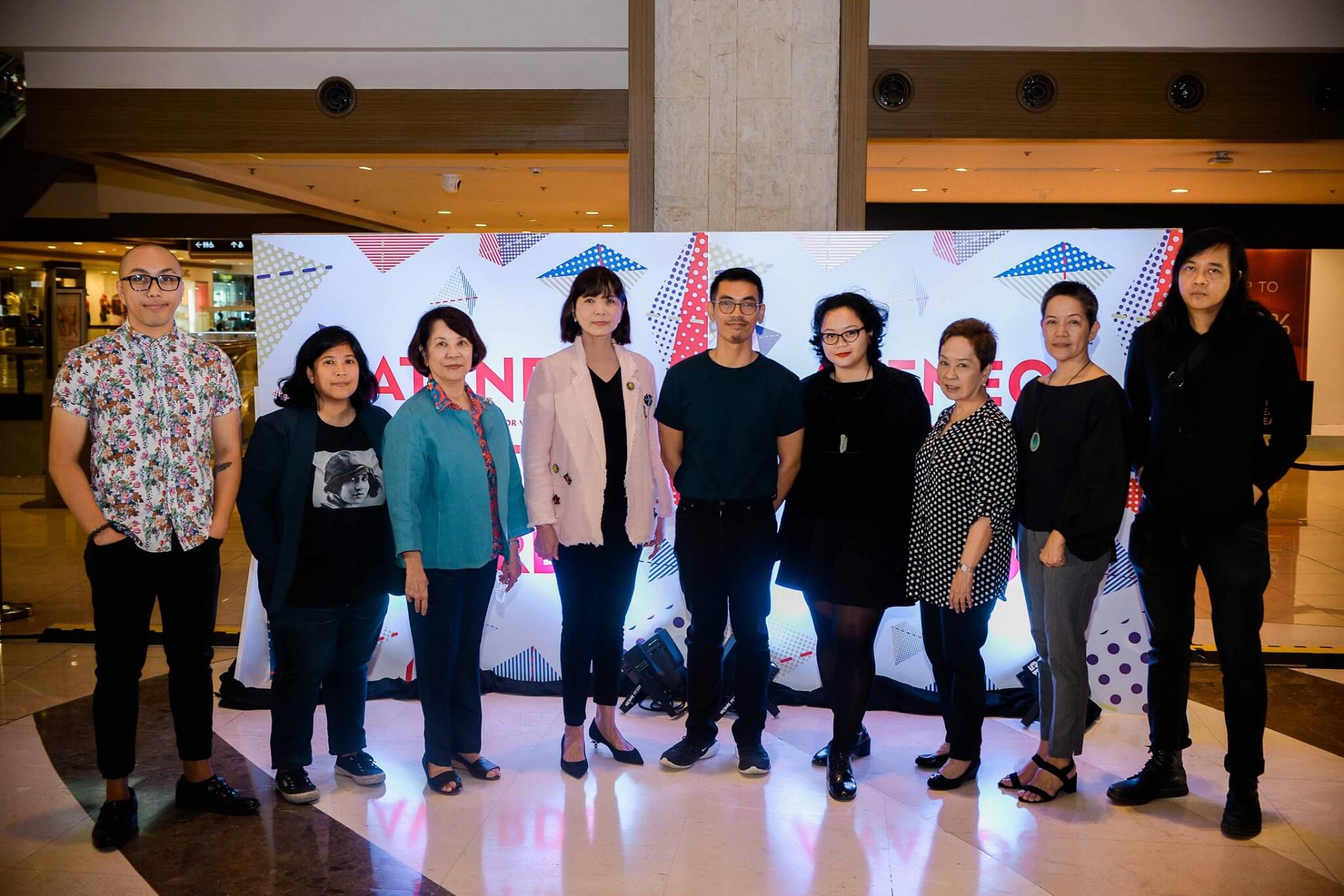 L-R: John Alexis Balaguer; Janina Gwen Bautista, Ada Ledesma-Mabilangan, Kalaw-Ledesma Foundation Inc. President; Millet Mananquil, The Philippine Star Lifestyle Editor; Jeckree Mission; Mariah Reodica; Dr. Wally Ledesma, Kalaw-Ledesma Foundation Inc. Vice President; Ma. Victoria Herrera, Ateneo Art Gallery Director and Chief Curator; and
Igan d'Bayan, Assistant Editor for The Philippine Star Lifestyle Section