Congratulations to the winners of this year's AAA-PKL Prizes for Art Criticism!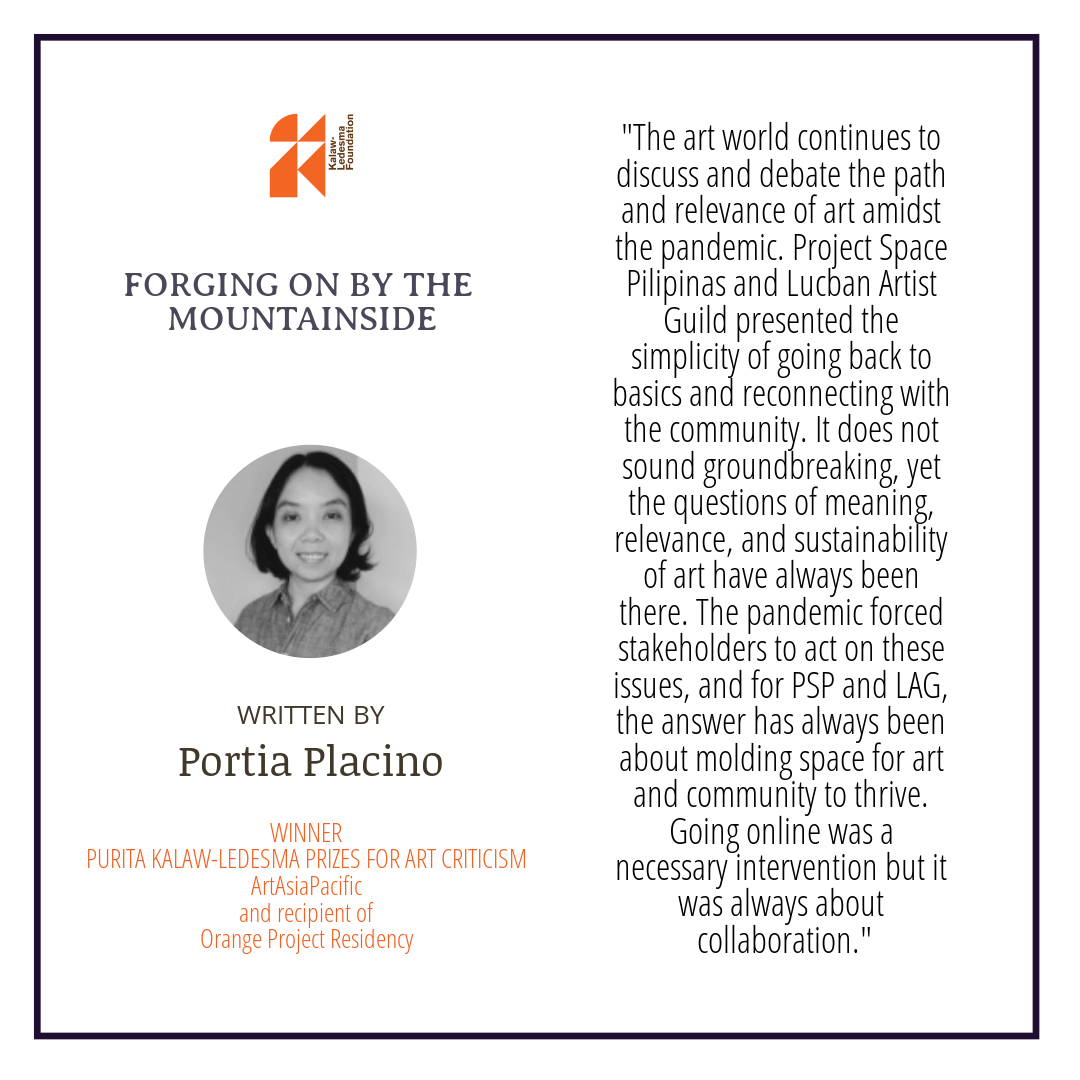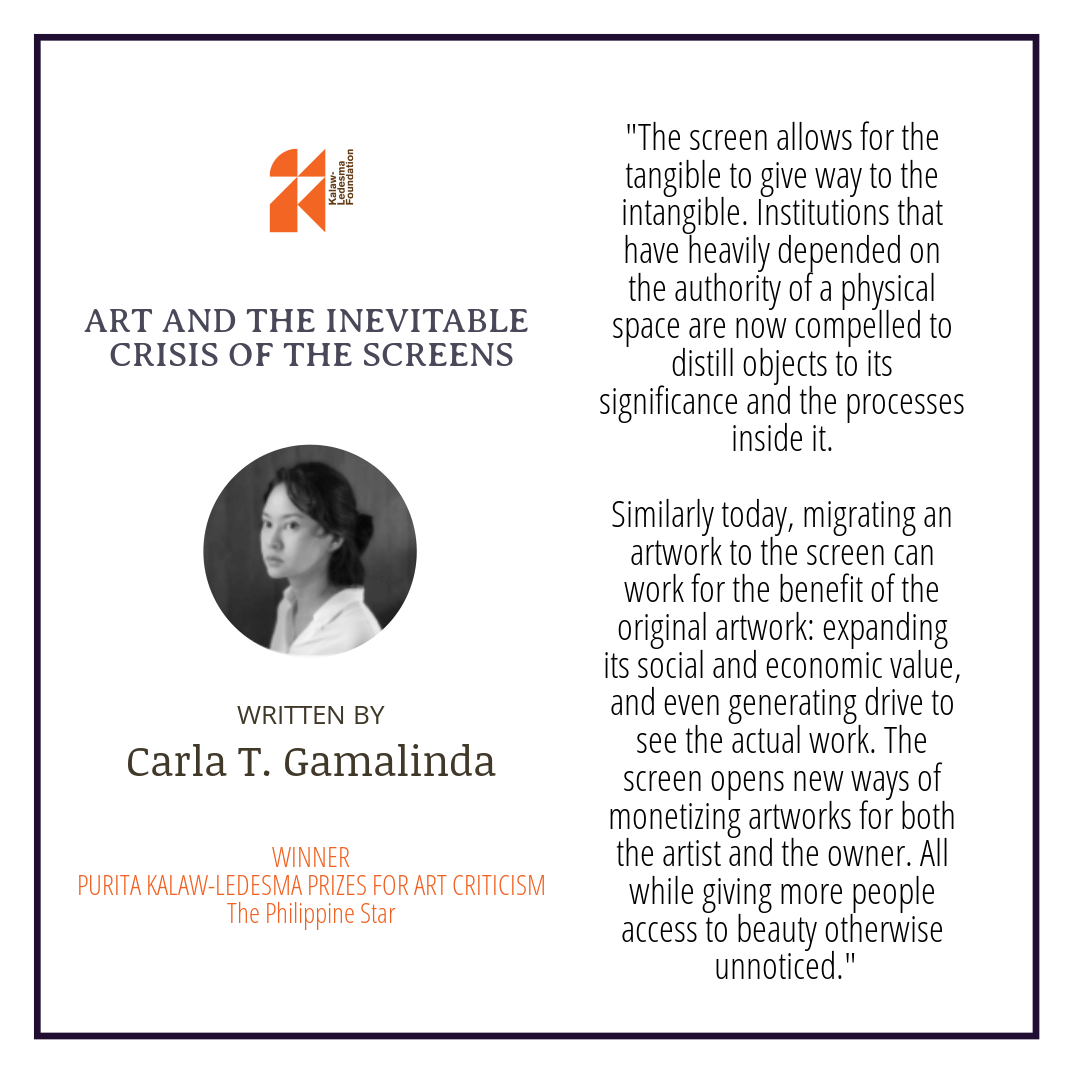 In case you missed the virtual awarding event last 15 September 2021, you may view the recording on the official Facebook page of the Ateneo Art Gallery and the Kalaw-Ledesma Foundation, Inc.
To learn more about the writers and to read their full essays, please visit the Vital Points website.
To encourage the practice of art criticism and to broaden its reach to a wider public, the Purita Kalaw-Ledesma Prizes present potential writers with the opportunity to contribute articles on art and culture to a local journal, a national newspaper, and an international art magazine. With the theme Navigating Crisis: Arts and our Futures, the Purita Kalaw-Ledesma Prizes 2021 invited essays that reflect on crisis. The theme is largely honed by the protracted pandemic and its effects on various aspects of life, including arts and culture.