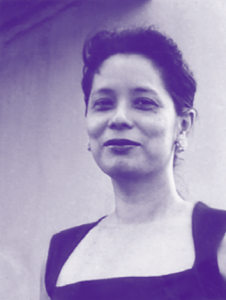 In partnership with Ateneo Art Gallery, KLFI is pleased to announce the initial list of exhibitions to be reviewed by writers interested in submitting entries for the 2019 Ateneo Art Awards-Purita Kalaw-Ledesma Prizes in Art Criticism. These exhibitions are:
CULTURAL CENTER OF THE PHILIPPINES
4 October 2018 to 3 February 2019
Bakas Bagtas Bukas
Anino Shadowplay Collective
Bulwagang Carlos V. Francisco (Little Theater Lobby)
18 October 2018 to 20 January 2019
Thirteen Artists Awards 2018
Zeus Bascon, Bea Camacho, Cian Dayrit, Janos DelaCruz, Carlo Gabuco, Dina Gadia, Guerrero Habulan, Eisa Jocson, Doktor Karayom, Raffy T. Napay, Archie Oclos, Lynyrd Paras, Shireen Seno. Curated by Ronald Achacoso.
Bulwagang Juan Luna (Main Gallery), Pasilyo Guillermo Tolentino (3F Hallway Gallery), Pasilyo Vicente Manansala (2F Hallway Gallery), CCP Power House and Pasay side lawn
17 November 2018 to 3 February 2019
CONTINUUM: The Art of Alan Rivera A Reconstruction of Memory
Bulwagang Fernando Amorsolo (Small Gallery), Pasilyo Victorio Edades (4F Hallway Gallery) and 4th floor Atrium
29 January to 7 April
Nasaan Ka Na, Mara-Bini?
Francisco V. Coching Centennial Exhibition
Pasilyo Vicente Manansala (2F Hallway Gallery)
31 January to 3 March
ARTIPAK (Art+Panitikan): An Exhibition of Book Sculptures
Sven Wilbur Lim
Pasilyo Guillermo Tolentino (3F Hallway Gallery)
21 February to 28 April 2019
Unabridged Space
Mary Lyn Dioso
Unabridged Space is a metaphorical space for the consumer to exercise self-arbitration.
Pasilyo Victorio Edades (4F Hallway Gallery)
21 March to 26 May 2019
POSTER/ITY: 50 Years of Art and Culture at the CCP
Bulwagang Juan Luna (Main Gallery)
21 February to 28 April 2019

SRP
Jstranzhur
Bulwagang Fernando Amorsolo (Small Gallery)
16 May to 14 July 2019

THE PROBABILITY – neither yes nor no –
Kanade Yagi
Bulwagang Fernando Amorsolo (Small Gallery)
---
JORGE B. VARGAS MUSEUM AND FILIPINIANA RESEARCH CENTER
15 December 2018 to 1 February 2019
Transpersonal, instructions
International group show in partnership with UP Visiting Professors Program and UP Office of the Chancellor, made possible by Artists International Development Fund from the Arts Council England and The British Council, with support from the Flemish Authorities and Carol Egan Interiors
1F and 3F Galleries
9 February to 7 March 2019
Visualizing Sound
Gerardo Tan in collaboration with Felicidad Prudente, PhD and Sammy Buhle
3F Galleries
26 March to 31 May 2019
Allison Wong David solo show
1F Galleries
---
METROPOLITAN MUSEUM OF MANILA
10 November 2018 to 2 March 2019
Sa Dagat At Bundok: Wynn-Wynn Ong
Basement Galleries
15 November 2018 to 15 January 2019
Coalesces: Sixty Years of Hau Chiok
Tall Galleries
26 January to 9 March 2019
Gendered Bodies In Southeast Asia
Ground Floor Galleries
29 January to 30 April 2019
Fashion Revolution: The Future of Textiles
Ground Floor Galleries
28 March to 1 June 2019
100 Years Of Deutscher Werkbund
Tall Galleries
23 May to 20 July 2019
Forms and Forces: Structures Of Social Engagement
Galeriya Bangko Sentral ng Pilipinas
---
MUSEUM OF CONTEMPORARY ART AND DESIGN
20 September to 18 November 2018
The Extra Extra Ordinary
---
AYALA MUSEUM
27 October 2018 to 3 February 2019
Images of Nation: F. V. Coching, Komiks at Kultura
27 November 2018 to 10 February 2019
Territory: Gus Albor, Works from 1969 – 2018
21 February 2019 to 26 May 2019
Gold in our Veins: Mark Lewis Lim Higgins
---
VIVA EXCON CAPIZ 2018 EXHIBITIONS
8 to 26 November 2018
Bisan Tubig Di Magbalon (Don't Even Bring Water)
Pagtahud – Lessons from Unsung Luminaries
Conjunctions of Meaning and Place
Civic Center; The Water Tank Museum and Museum Annex
Roxas City, Capiz
---
MECHANICS FOR ENTRIES:
Entries should reflect the style of an art criticism article. Entry should be no more than 1000 words.
Visual documentation that complements the article should be submitted with the art critique.
The entry must be written on A4 sized paper. The font should be Arial, Times New Roman, or Book Antiqua, font size 12.
The entries are to be submitted digitally to puritakalawledesmaprize@gmail. com with a cover letter stating that the attached Word and PDF file are being submitted to AAG and KLFI for consideration for the Purita Kalaw-Ledesma Prizes in Art Criticism.
The body of the email must include the following information: name, email address, mailing address, mobile number, landline and date of visit to the exhibit being reviewed.
Exhibit reviews must be submitted digitally as Word and PDF file attachments with no indication of the identity of the writer on the pages where the article is written.
Only one entry, an unpublished art critique, per participant is allowed.
Submit the Writer's Profile and Conforme as PDF attachment.
Deadline for submission of entries will be on May 31, 2019, Friday, 5:00 PM.
Copyright of the works of the 6 shortlisted writers (including the winners) shall be held jointly with AAG and KLFI.
QUALIFICATION OF PARTICIPANTS:
Employees, whether full time or contractual, of AAG and KLFI are not allowed to participate.
Must be based in the Philippines.
Bloggers defined as writers of online journals, websites, or whose written work is published in electronic social media may join.
To avoid conflict of interest, the participants must not have a regular column and must not hold an editorial post in any broadsheet or local/international magazine. Regular columnists are not allowed to join but contributors, defined as any person whose written work is published with a byline but not identified as a columnist, may join
The Purita Kalaw-Ledesma Prizes in Art Criticism honors the memory of Purita Kalaw-Ledesma, art patron and founder of the Art Association of the Philippines (AAP). Ledesma was instrumental in the development of Philippine art of the post war period through the establishment of the AAP and her patronage of both established and emerging artists.
---
For other inquiries, you may contact any of the following:
Ms. Esty Bagos
Museum Education Officer
Ateneo Art Gallery
aag@ateneo.edu
426-6488 or 426-6001 loc. 4163
Ms. Clavel Sagao
Administrative Assistant
Kalaw-Ledesma Foundation Inc.
klfi_pklcenter@yahoo.com
(02) 8341828
To view the file in PDF: Handout – PKL – Digital