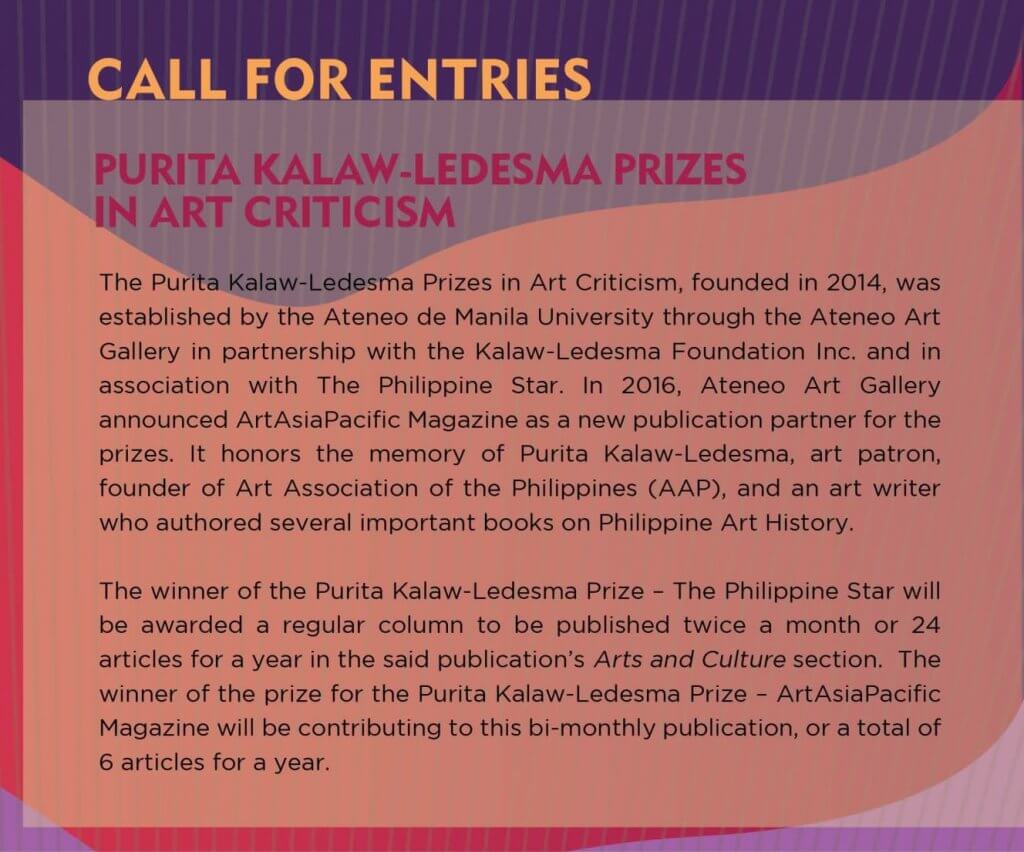 MECHANICS AND GUIDELINES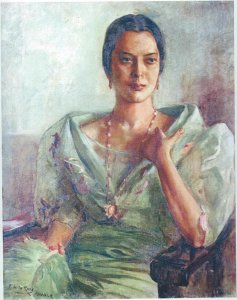 Entries should reflect the style in which the art criticism column will be written and must not be more than 1000 words. They must be accompanied by visual documentation that complements the article and a cover letter stating that the attached file is being submitted to the Ateneo Art Gallery and Kalaw-Ledesma Foundation, Inc. for consideration for the Purita Kalaw-Ledesma Prizes in Art Criticism.
Bloggers defined as writers of online journals, websites, or whose written work is published in electronic social media may join. To avoid conflict of interest, the participants must not have a regular column and must not hold an editorial post in any broadsheet or local/international magazine. Those with columns are not allowed to join but contributors, defined as any person whose written work is published with a byline but not identified as a columnist, may join.
Deadline for submission of entries is on May 31, 2017, Wednesday. Entries may be submitted digitally to [email protected]. Please read the full mechanics, guidelines and code of conduct on the website before submitting your entry. Should you have any questions, email us at [email protected].